With Summer in Full Swing, school districts are using this time to prepare for the upcoming school year, celebrate the achievements of the past year, and implement new solutions for existing challenges. The 2021-2022 school year was certainly a test for schools and districts across the nation as they navigated post-pandemic "normalcy" in an immensely transformed world. While the return to in-person instruction was undoubtedly a positive milestone, the transition was far from seamless for administrators and families alike.
These roadblocks (no pun intended) were especially evident in the realm of student transportation. As labor shortages and supply chain issues swept the nation, pre-existing problems with school buses were heightened and called to attention. The consequent unreliability of school buses has inflicted serious burdens on families and manifested into greater issues of school choice for students. In this article, we will look more deeply into the current landscape of student transportation and the greater impacts of the matter.
The alarming bus driver shortage
The alarming bus driver shortage this past year can be attributed to a variety of factors – DMV closures and lengthy certification requirements, lackluster wages and benefits for drivers, and an inflexible schedule that compromises other responsibilities. According to USA Today, school districts faced record-low labor supply entering the 2021-2022 year with 55,000 fewer bus drivers. In a study conducted by Automatic Data Processing, it was found that only 9% of school bus drivers are under the age of 35; a statistic representative of an industry that is quite literally aging out of existence. Retaining existing drivers and attracting new ones will require a drastic change in policy and working conditions.
Unfortunately for school districts, there are several hoops to jump through prior to implementing such policy changes. District leaders are severely hindered by school board politics and budget constraints when it comes to the wages and benefits of bus drivers. As a result, the implications of this issue trickle into the accessibility and availability of school bus services for students and faculty. Districts across the nation are grappling with the unreliability of school bus transportation. Fleet managers and administrators are constantly creating new routes, schedules, and student assignments. While these short-term solutions are intended to mitigate challenges, the reality is an added burden and frustration for parents.
Parents want more
Parents around the nation are expressing concern for the state of K-12 transportation. They are hesitant to put their trust in school buses to safely transport their children but are oftentimes left with no other option. Parents don't receive communication from schools when buses are running late to drop their children off. Students are arriving late to school and missing their classes to due bus delays. School districts are even offering families thousands of dollars to arrange their own transportation. As these instances grow more and more common, working parents are put in impossible positions to be present in their jobs while worried about their children's whereabouts – a burden that should be alleviated by school districts.
The upcoming school year…
Transportation – Forefront of Every School and District Leader
The issue of student transportation goes beyond the inconveniences of getting to and from school. Ultimately, without the guarantee of transportation, students are extremely limited in choosing the schools they wish to attend. Public education is not one-size-fits-all; different children have varying needs and preferences that they should have the opportunity to explore. However, when restricted to a small radius of schools with reliable transportation, this freedom is no longer an option. Consequently, many students attend a school they don't belong in, perform poorly, and travel down a rabbit hole that could have been easily avoided. Investing in public education, particularly student transportation, is integral for this very reason.
As school districts plan for the upcoming year, improving the modes of transportation should be at the forefront of their minds.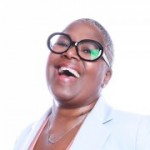 Author:
Kimberly Moore
CEO and Co-Founder. Go Together, Inc. Getting to and from school is more than just a ride. It's about access to an education that can change a child's future. CarpooltoSchool is powered by Go Together and removes a transportation barrier to help schools and districts lean into more capital-efficient options that match trends they see – national school bus driver shortage, canceled bus routes, and more parents driving their children to school.