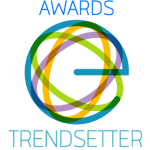 We are here to help your school or district get started benefiting from CarpooltoSchool as quickly and seamlessly as possible. Please read through our FAQ's. If you have additional questions, please feel free to call us at 1-800-514-3808.
WHAT IS CarpooltoSchool?
CarpooltoSchool is a secure cloud based software that matches parents to potential carpool, walkpool, or bikepool partners by providing secure, easy-to-use tools to help them join existing school pools or start new ones.
WHY JOIN?
CarpooltoSchool provides your school community with a unique set of tools to help them create and manage school pools that help save time and money, reduce wear and tear on vehicles, decrease traffic congestion and lower carbon emissions. Oh, did we mention, it's easy on your staff?
HOW DOES YOUR SCHOOL OR DISTRICT GET STARTED?
Schools and Districts subscribe to CarpooltoSchool on an annual  subscriptions based on enrollment. Click
here
to schedule a demo.  Membership to CarpooltoSchool is FREE for parents, students, and faculty
.
Have more than 2000 students in your school? A school district?  Great, no problem. Call us. We can help. Please contact us at 1-800-514-3808.
HOW DO PARENTS FIND A CARPOOL, WALKING SCHOOL BUS OR BIKE POOL?
Once parents create a profile on school branded web or mobile apps and approved for access, they get started finding a match using our proprietary algorithm to find parents to carpool, create walking school bus or biking pools. We match based on your three criteria- distance, schedule and grade parents want their students to pool with. Users send  invitations to join their network to start creating school pool schedule. Once they accept, we encourage they start chat about school pool needs and exchange contact information as needed.
IS THE PLATFORM SECURE?
Yes, CarpooltoSchool was built with security in mind. First, we take every precaution to ensure your information is safe and private. Second, all users are approved by the school administrator  or district administrative team to ensure that their matches come from within your own school  or district community.
DOES IT REALLY WORK?
Yes! Schools and Districts in CarpooltoSchool network see immediate results. Parents now are relieved of the frustration of managing emails, spreadsheets, or list serves. All the hard work is done for them! Schools also can demonstrate to prospective or incoming families just how easy it is to find a carpool, bikepool, or even walkpool!
IS IT EASY TO USE FOR SCHOOLS?
Yes. Administrators approve all users, can post school events and review carpools using our easy-to-use interface. CarpooltoSchool notifies the administrator once every 24 hours of new users awaiting their approval. In this way, a secure community is then managed by administrators. We take care of customer support via the Live Chat on your school's CarpooltoSchool site, a dedicated email, or, of course, by calling 1-800-514-3808.
DO YOU PROVIDE SCHEDULING, ROUTING, NAVIGATION AND SHARING LOCATION WITH STUDENT'S PARENTS OR APPROVED ADULTS?
Yes! CarpooltoSchool offers an easy to use web and mobile apps to schedule one-time and recurring school pools. Your users can set their notifications to send e-mail or text messages to alert them of users close by and even when it's their turn to drive!  Once the ride starts, users can do routing, navigation and sharing of their location so parents or approved adults can follow the ride.
GETTING THE WORD OUT - MARKETING TOOLS PROVIDED
Better to reach your parents online or handing them a postcard? CarpooltoSchool offers schools a variety of marketing tools that will help get the word out to your school community and quickly on-board parents. We offer high quality school marketing tools so your school/district staff don't have to take their focus off their work but can expedite engagement and education.