Go Together team had a Zoom meeting with second-grade teacher Ms. Aiesha Chambers. We wanted to get an idea of how teachers have been feeling in a follow-up of our previous article Supporting the Teachers in Your Life During the Pandemic, as well as get an educator's voice in this discussion.
Ms. Chambers has wanted to be a teacher since she was five years old. After getting her Bachelor's degree, she worked in Philadelphia School District's one-on-one early intervention program with students. This experience led to her get her teacher's certification and become a preschool teacher where she worked with children of a variety of backgrounds. Ms. Chambers then taught math and science to fourth graders in Philadelphia. Desiring to add more value to students, Ms. Chambers is now getting her Master's degree in education while teaching second grade at a public charter school in New Orleans, Louisiana.
We wanted to hear about her experience just when COVID-19 move students to virtual learning to now transitioning back to in-person instruction. Virtual learning created a technology learning curve for everyone – parents, students, and teachers. Issues like hotspot data limits, bandwidth to be on a Zoom call for 3 hours, or have an app open during class were all things they had to resolve. Equitable access to technology resources was also a hurdle so all families could participate. It was also hard to assess how students were grasping the content.
The upsides of virtual learning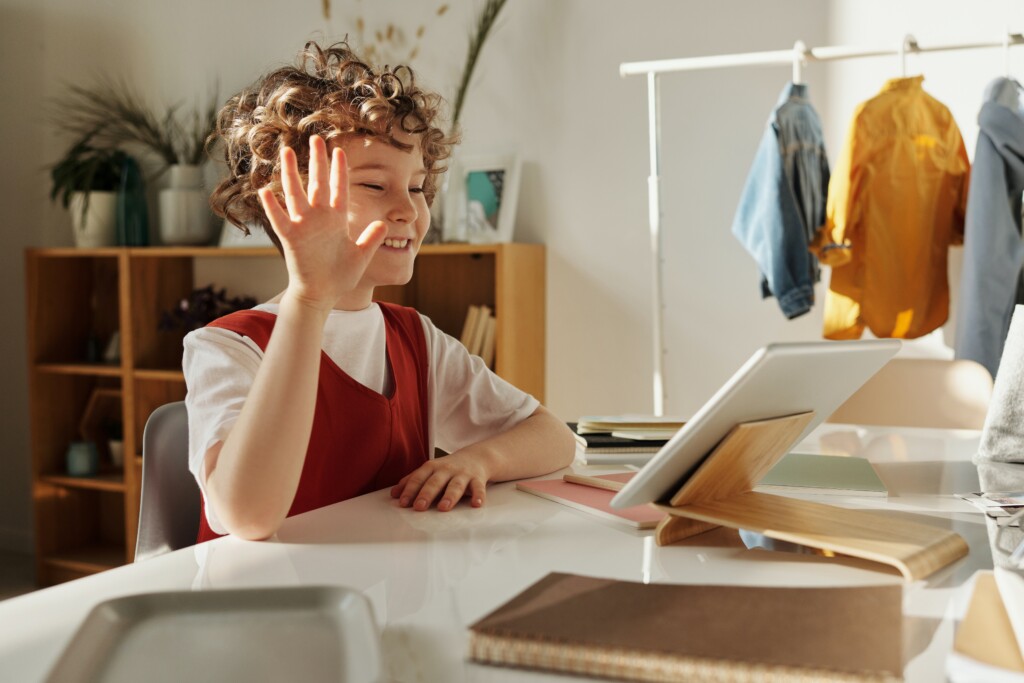 Virtual learning has not been all bad for her and her students. Ms. Chambers pointed out that with classes being online, students are gaining valuable transferable technology skills that will be useful in the future. She has tried creative ways for students to learn and connect with the classwork and received ideas from fellow teachers that were helpful. Parents are more involved in their children's education since moving to online classes. She shared one story about a parent sitting in while the student took a restroom break and filled them in when they returned. There is more coordination between teachers and parents since the pandemic started. Often there is a divide between the two; the pandemic has forced teachers and parents to work together to ensure a safe and productive learning environment.
Ms. Chambers' suggestions on how you can support teachers:
Students

Be first-time listeners!
Keep persevering
Be patient! Teachers have their struggles too.
Actively listen to your teacher and your peers.

Parents;

Continue to support your children in their online learning by becoming more involved.
Be responsive to teachers' texts or other communications about your child's education.
Her big AHA – COVID-19 and the pandemic has united parents, students, teachers and school leaders in a way nothing else has done.
Big thank you to Ms. Chambers for her contributions! You can check out the full interview on Intersections our podcast where we talk about the opportunities that matter and make life better. Listen on Spotify, Apple, Google today!
Author:
CarpooltoSchool
CarpooltoSchool unlocks new transportation options when school administrators are looking for more safe and cost efficient alternatives to bus service for their school communities. We leverage technology to deliver parents web and mobile apps to meet to organize carpools, walkpools and bikepools. The future of student transportation is now powered by Go Together, Inc.