Garrett Morgan was an African-American inventor, entrepreneur, and activist who made significant contributions in transportation. His most notable patented invention is the three-position traffic signal, which includes the flashing yellow light that is widely used today.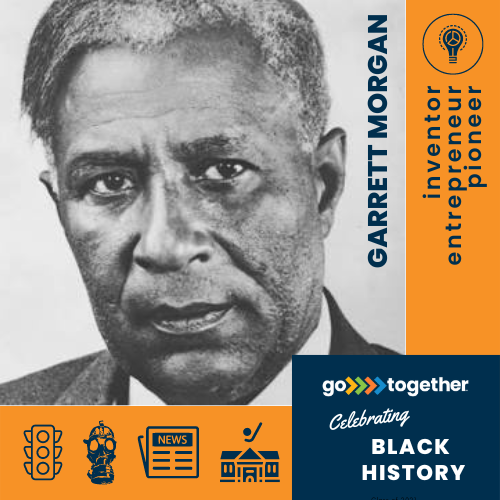 Morgan was born to a mixed race mother (remember this) and formerly enslaved father freed with the Emancipation Proclamation in 1877. grew up in Ohio. He had only a sixth-grade education, but he had an entrepreneurial spirit and a talent for mechanics. He began his entrepreneurial pursuits at 16 working for a wealthy landowner. Next he learned the inner workings of sewing machines through a series of jobs at factories. He launched a sewing-machine repair business and its success enabled him to patent an improved sewing machine and invest in new businesses.
The Traffic Signal
In 1923, Morgan, the first African American man to own a car in Cleveland, OH, invented and patented the three-position traffic signal, which included the first-ever yellow light after witnessing a carriage accident at problematic intersection. The flashing yellow light was designed to warn drivers to slow down and proceed with caution, and it was a significant improvement over the previous traffic signals, which used only red and green lights. The previous traffic signals were manually operated traffic signals where major streets crossed one another, but they were not all that effective: Because they switched back and forth between Stop and Go with no interval in between, drivers had no time to react when the command changed. The flashing yellow light was later adopted as a standard feature in traffic signals now automated with his patent and used around the world. Morgan sold his invention to GE. Morgan's original traffic signal prototype is on display at the Smithsonian's American History Museum.
The Safety Hood
In 1914, Morgan patented a safety hood that was designed to protect firefighters from smoke and toxic gases. He later adapted this invention for use by soldiers in World War I, and it was credited with saving many lives. This invention earned him first prize at the Second International Exposition of Safety and Sanitation in New York City. He faced much resistance selling the devices particularly in the South, where racial tension was palable in the struggle for African American rights. Because he was passionate about safety and success, Morgan hired a white actor to pose as the inventor during presentations of his breathing device. He posed as the inventor's sidekick disguised as Big Chief Mason, a Native American wearing his safety hood. See he leveraged his mixed race heritage and embraced the reality that his race hindered people buying this device that saves lives. As African American founders, we get it. As CEO, I've resisted placing my photo as to not distract from the value we are delivering and recognizing that unconscious bias is real. This changes with our soon-to-be new website launch. Excited to tell our story.
Creating Opportunities for His Community
Morgan's contributions also include opening The Wakeman Country Club, a country club in Cleveland giving African Americans a place to meet, dine, and build their community and businesses. He also launched Cleveland Call (now the Call and Post), the first newspaper in Cleveland for African Americans to keep up-to-date on current events, activism for acquiring rights and democracy, social activities.
A Pioneer Leveraging Innovation and Impact
Garrett Morgan's legacy is a testament to the power of innovation and the impact that one person can have on the world. His inventions and advocacy work have saved countless lives and improved the safety of our roads. During Black History Month, we recognize and celebrate the accomplishments of African-American pioneers like Garrett Morgan, who have made significant contributions to our society.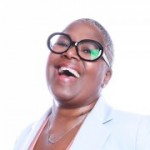 Author:
Kimberly Moore
CEO and Co-Founder. Go Together, Inc. Getting to and from school is more than just a ride. It's about access to an education that can change a child's future. CarpooltoSchool is powered by Go Together and removes a transportation barrier to help schools and districts lean into more capital-efficient options that match trends they see – national school bus driver shortage, canceled bus routes, and more parents driving their children to school.